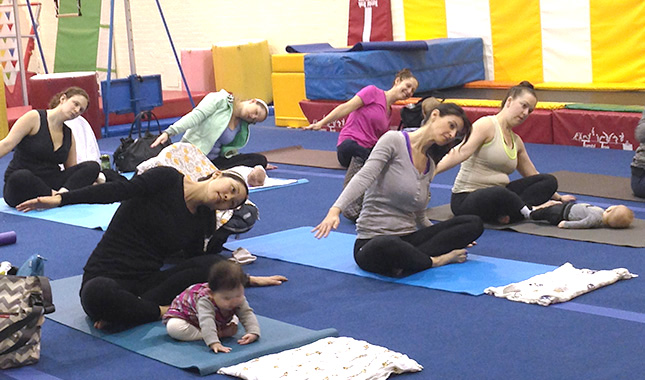 Not running currently, if interested please call 212-749-8717.
We recommend that babies be between the ages of 6 weeks and 8 months. Yoga mats will be provided, but you are more than welcome to bring your own.
Meet Your Mommy and Baby Yoga Instructor: Shayna Skarf
Shayna Skarf (PhD, RYT-200) began her yoga journey in India in 1999, and her commitment to yoga has grown over 15 years and across continents. Yoga became her saving grace in graduate school and after completing a PhD in English, she decided to pursue her true passion: Forrest Yoga. She completed her training with founder, Ana Forrest, and currently teaches private clients in New York. In addition to Forrest Yoga, she teaches Vinyasa, Hatha, Prenatal and Postnatal, Mommy and Me, Toddler, Child and Teen Yoga. You can find more information about Shayna's background on her website yogabyshayna.com.
Fee
Not running currently, if interested please call!
drop-in at $20 per class
or $18 per class for a 5-pack