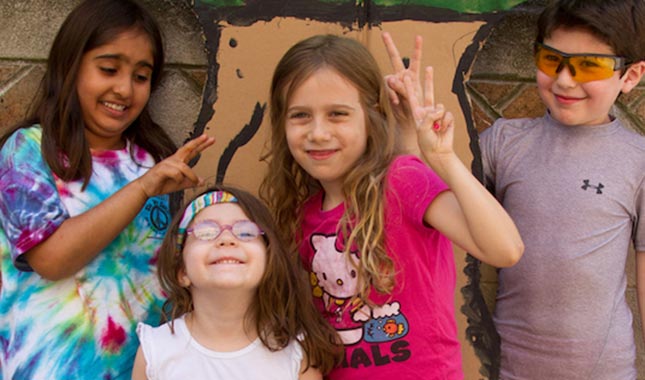 Kids performing arts camp
Discovery Stars offers a rich performing arts experience. Children who love dancing and musicals can enjoy  dance, singing, acting, music, gymnastics, art and outdoor playtime on our roof play area.
Each session culminates in a joyous performance on the Discovery stage and in the gym for family and friends that showcases all the children's accomplishments in the performing arts. All of the teachers are artists in their fields and are especially gifted at engaging and inspiring young children.
Ages 5-10
Ages 5-10
Monday through Thursday
Fees
2 weeks session
/ $1200
August 1 - August 11
August 15 - August 25
$25 materials fee per session for all camp programs.
Refund Policy - there is a $250 cancellation fee for all camp programs. Requests for refunds must be received in writing at least one week prior to the first class. There are no make-ups for camps.