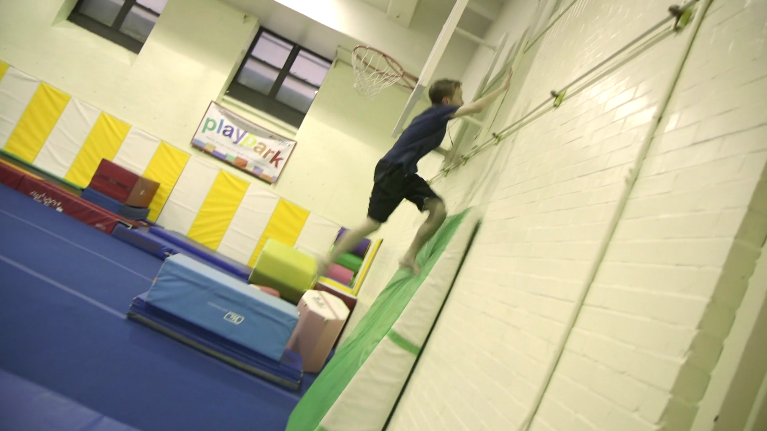 Parkour is a method of movement used to overcome physical obstacles in our own, personal way. With a focus on strength and precision, we each design unique and individual means of conquering external challenges. New York City is a sprawling urban landscape with an overwhelming amount of residents and building structures. It can be easy to feel confined. 
In this class you will learn how to do Parkour effectively and safely. The foundations of Parkour will help you become physically stronger and more emotionally confident in your own abilities. You will learn how to jump, land, and roll without succumbing to intense impact. You will learn how to swing from a bar and land with control and precision, and how to adjust your body to land with control if you are falling, in order to avoid injury.
Don't miss out on this incredible opportunity – sign up now!
Fee
Drop-in rate: $20/class (cash or check): Must RSVP
Fee
Drop in: $20 check or cash per class : Must RSVP
Fee
Drop in: $20 check or cash per class : Must RSVP