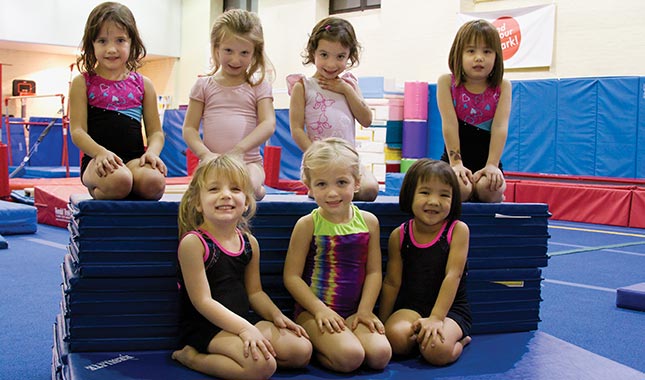 Fun gymnastics camp
We are excited to have Half Day Gymnastics Camp again this year with fun weekly color themes.  Gymnastics develops strong bones, upper body strength, coordination, flexibility and balance. Gymnasts will learn new skills and work out on all compulsory events in our spacious gymnasium – floor, uneven bars, vault and beam.
Gymnasts will be placed in pods according to level. All afternoon will be spent in the gym working on their gymnastic skills, except for one snack and craft break. A weekly goal card will be given to each gymnast.
*Campers bring their own snack
Ages 5-13
Monday through Thursday
Monday through Friday
Camp Location
Franciscan Community Center
214 West 97th Street
New York, NY 10025
Fees
1:00-4:00pm Monday through Thursday - $396 a week.
1:00-4:00pm Monday through Friday - $495 a week.
**July 4th week will be pro-rated.
June 23 - June 24 (25) (June 21 and June 22 - no camp)
June 28 - July 1** (July 2nd - no camp)
July 6 - July 8 (9)** (July 5th - no camp)
July 12 - July 15 (16)
July 19 - July 22 (23)
July 26 - July 29 (30)
August 2 - August 5 (6)
August 9 - August 12 (13)
August 16 - August 19 (20)
August 23 - August 26 $15 materials fee per week.
Refund Policy - There is a $50 cancellation fee per week for all camp withdrawals. Requests for refunds must be received in writing at least one week prior to your child's start date. There will be no refunds for last minute cancellations within one week, however, a credit may be given. If a child misses camp due to illness or quarantine, we will do our best to offer a make-up in other weeks or you will receive a credit for the amount. Credits can be used within 1 year.