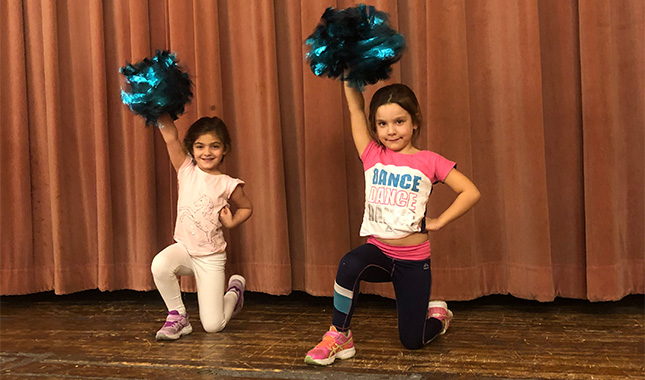 Come join our new Cheer Class. This class is an introduction to Allstar Competitive Cheer. After a thorough strength and flexibility warm-up, your child will learn the basic foundations of cheerleading such as motions, jumps, cheer dance, stunting and tumbling. This class will emphasize proper safety knowledge and techniques to ensure a safe learning environment. Your child will increase their self confidence, strength, flexibility, memory and teamwork skills!
Fees
$54 per class.
Prices calculated by number of weeks remaining in semester.

10% discount for the second class.
15% discount for the third class.
10% discount on siblings.
Discounts cannot be combined.