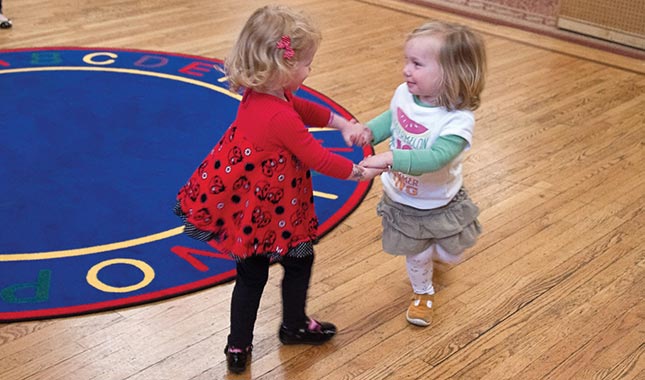 "There are lots of dance programs closer to us, but I wanted my kids to continue to benefit from Discovery's faculty, culture and facility."
19/24 month olds with parent or caregiver
You and your little dancer will enjoy movement, music and social interaction in this sweet class which introduces children to ballet and creative movement concepts. Using props, explorations, and stories, your child will feel the thrill of movement, become familiar with their body and enjoy group participation.
Fee
Fall and Winter/Spring

Toddler classes - $46 per class.
Prices calculated by number of weeks remaining in semester.

10% off for the second class.
15% off for the third class.
10% off on siblings.
Discounts cannot be combined.