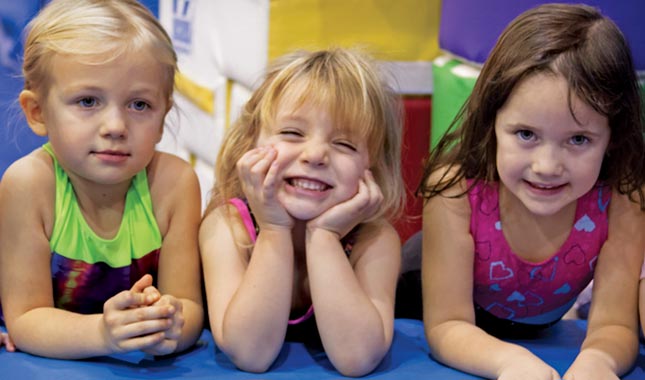 "We love the teachers. Their energy and connection to the kids was so impressive. It was just wonderful and we hope to take more gym classes!"
Gymnastics class for NYC kids
Gymnastic training is matchless as a sport in developing a child's total physical potential. It builds strength in their arms, chests, backs, legs and core. Gymnastics also builds bone density during the ages when it is important to do it to protect you later in life.
In Discovery Programs gymnastic classes kids learn how much focus, practice and dedication it takes to master a skill and the joy and pride it brings to 'own' it.
What child doesn't love to bounce and hang upside down? After a long, tiring school day, Discovery Programs Gymnastics gives them the pleasure of a great physical workout that leaves them smiling and feeling relaxed and good!
Gymnastics give children more confidence in their bodies and movement and their ability to master other physical challenges.
All of our young, aspiring gymnasts, are carefully introduced to and trained on all the olympic events: bars, beam, floor and vault as well as tumbl-trak.
Discovery Programs is one of the finest kids gymnastics programs in NYC. All of our coaches are United States Gymnastics Association safety-certified. They have all competed nationally and some internationally and have many years of teaching experience.