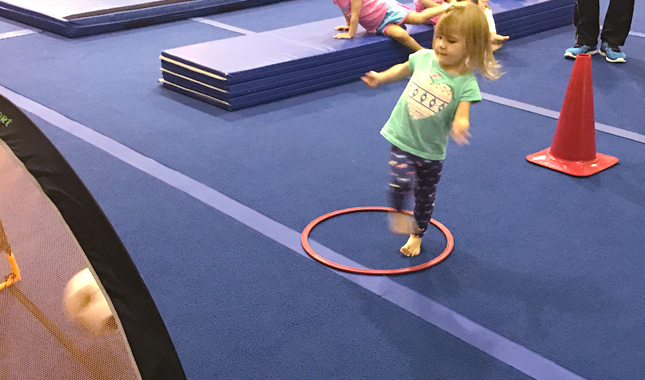 You're never too young to learn the most popular sport in the world. Soccer is not only entertaining, but an amazing tool to help nurture a child's development. Along with playing the sport, we focus on teamwork, turn taking, problem solving, fine/gross motor skills, and most importantly fun. Your child will really get a kick out of this class.
"Our son just took the Toddler Soccer class and LOVED it! Our family has a lot of experience with soccer classes in the city and Discovery's Toddler Soccer class is by far the best for such young age. While the kids indeed learn the basics of soccer (skills/rules) they also get to use the amazing gym space to continue strengthening their motor skills and coordination."   From Gail K.
Ages 25-36 mos
OUTDOOR PARK CLASSES
T
This class is currently not running.
Fee
Ages 25/36 mos. $258 - 6 classes
Ages 25-36 mos
OUTDOOR PARK CLASSES
Fee
Ages 25/36 mos. $646
Ages 3 and up. $720
Fee
$646
Summer Fee
5 sessions $200