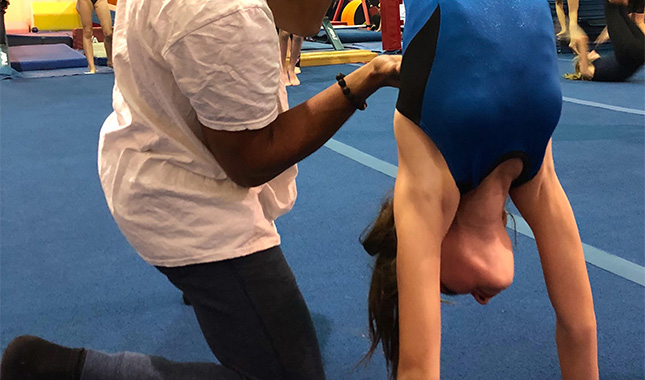 Ages 6-10
In this special class, students will work on tumbling only and feel the thrill of moving in the air forwards and backwards. This is a great class for gymnasts, cheerleaders and dancers that want to work on their front and back handsprings and other progressions for flips. The coach will guide the students through strength and tumbling drills that will help them get one step closer to better tumbling. Gymnasts will work on perfecting their handstands, cartwheels, bridges, and rolls, as well as round offs, walkovers, handsprings and tucks.
Fee
$54 per class.
*$66 per class.
Prices calculated by number of weeks remaining in semester.
10% discount for the second class.
15% discount for the third class.
10% discount on siblings.
Discounts cannot be combined.