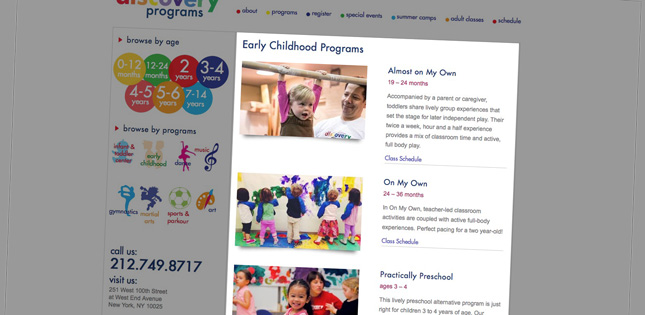 We are still accepting registration for our early childhood classes for school year 2015-16. If you are looking for a preschool prep class, 2s program or alternative preschool, Discovery Programs is perfect for you.
Through the creative arts and dramatic play, our curriculum provides experiences in music, art, pre-math and literacy. Weekly gym time and movement help expand gross motor development while free play, snack, and meeting time build independence and socialization skills. Children with September and October birthdays are welcome. There is also availability for a February start date.
Monday & Wednesday
9:15-10:45am
* Child attends with caregiver or parent
full class details
Choose or two or three days a week
9:00-11:00am
Phase in of 4-6 weeks of gentle separation
full class details
Tuesday & Thursday
9:00-11:25
full class details
Great alternative program for parents looking for a gentle introduction to preschool or for those that are looking to add more school days to their child's 3 day a week preschool schedule.