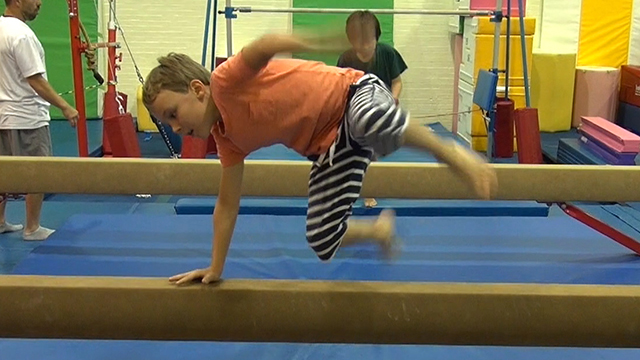 For children who want something a little different than what traditional team sports and martial arts have to offer, Parkour for Kids at Discovery Programs is the way to go! Through energetic games, challenges and playful movement, children learn to control their bodies and focus. Classes are taught by Coach Joe in an environment that is safe, supportive and caring. Children will learn parkour skills, self discipline, respect for their environment, problem solving and teamwork all while experiencing the joy of movement.
What is Parkour?
Parkour is the art of overcoming obstacles as swiftly and efficiently as possible using one's mind and body. The fundamentals include running, jumping and climbing. Building on these fundamentals we learn to improve our ability to pass over, under, around and through obstacles with more complex movements. Parkour is a system of training that improves strength, speed, agility, coordination, stamina, endurance, and precision. It offers a full body workout at any level of experience, and improves one's ability to move, to harness confidence and change how one views the world.
To sign up for the sample class, please email jordan.discoveryprograms@gmail.com with your child's full name and D.O.B. Alternatively, call 212.749.8717.